Posts found in the ' Painting ' Category
May 15th, 2011
Posted by:
Amy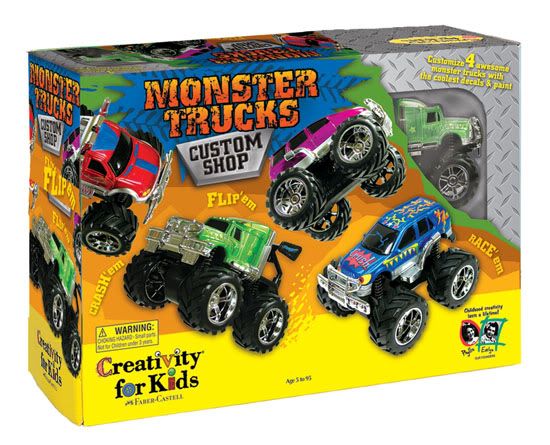 I honestly wish I had videotaped the squeals of delight from my oldest two kiddos when we cracked open the box to discover this Monster Trucks Custom Shop set. Giddy doesn't even begin to describe it! The moment they came in the door from school later that… Read more
No Comments
Posted in:
Boy-Friendly
,
Painting
,
Product Tutorials
April 11th, 2011
Posted by:
Marie
My girls couldn't wait to start decorating and planting their new Wee Enchanted Garden. They are very much into fairies, so this garden is the perfect way to enjoy more enchanted fun. And this kit comes with everything you need, paint, soil, and seeds, just what a… Read more
1 Comment
Posted in:
Painting
,
Product Tutorials
,
Spring Activities
March 2nd, 2011
Posted by:
Kathleen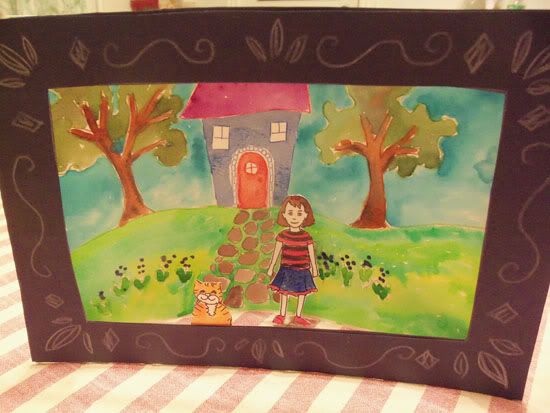 When I was teaching art, my students loved projects that were 3-dimensional, including paper sculpture, pop-up cards and books. This easy 3-D landscape painting is a great way to get kids thinking about foreground, middle ground and background, while creating their own little world.
Materials:
Watercolor paper
Cardboard… Read more
No Comments
Posted in:
Coloring
,
Craft Tutorial
,
Home Decor
,
Painting
,
Tips and Tricks