May 3rd, 2011
Posted by:
Summer
My poor husband is stuck in a house full of girls. And with that, comes a house full of girl things. So needless to say, all of us ladies were pretty excited to try out the Button Blossoms Kit. What girl doesn't love flowers, right?
This kit came with absolutely everything we needed to make these funky, unique flowers.
We started off making the vase. And when I say we, I actually mean me. It took me about one minute to assemble, and then I let my two year old pick out some butterflies and a flower to stick on there. The glue dots were super handy for this part!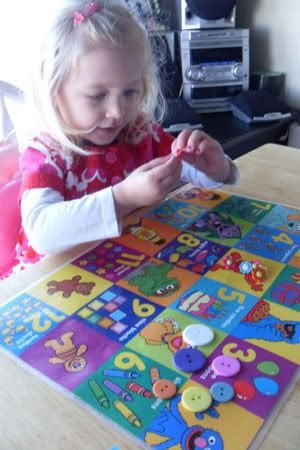 Next we got to get busy being creative! I let my daughter pick out the buttons that she wanted to use as the middle of her first flower. She was loving all of the choices, and pointing out all of the different colors.
I strung the buttons on the pipe cleaner; that was a bit above her abilities. She sure thought it was looking good so far!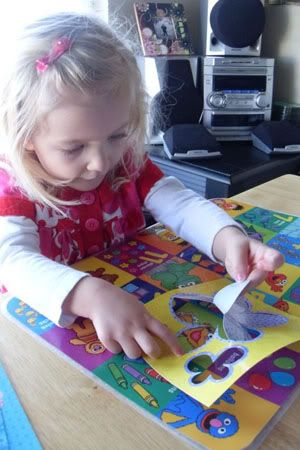 Then it was flower time! The kit comes with lots of different flower cut outs in varying shapes, sizes, and colors. This gave us some good conversation about sizes, and about colors. My daughter was also able to help punch out some of the bigger shapes.
Again, I strung the flowers on the pipe cleaner. To add a little dimension, you can fold the petals a bit.
After we made all of the flowers, we curled some of the leaves to stick in the vase.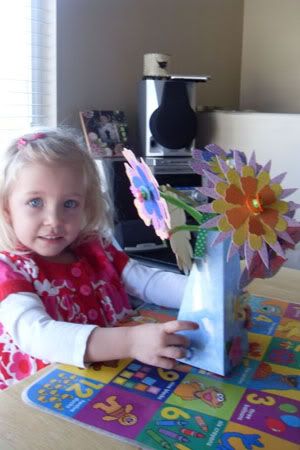 And there you have it! A beautiful bouquet of flowers, no watering required!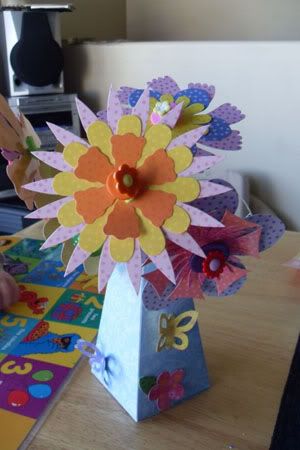 Products featured in this post:
Button Blossoms
Price: $14.99
Age Group: 7 – 97
No Comments
Posted in:
Gift Ideas
,
Home Decor
,
Product Tutorials
,
Spring Activities