April 10th, 2011
Posted by:
Marie
online canadian pharmacy levitra
My girls couldn't wait to start decorating and planting their new Wee Enchanted Garden. They are very much into fairies, so this garden is the perfect way to enjoy more enchanted fun. And this kit comes with everything you need, paint, soil, and seeds, just what a mom needs. We set everything out and got started on our painting first.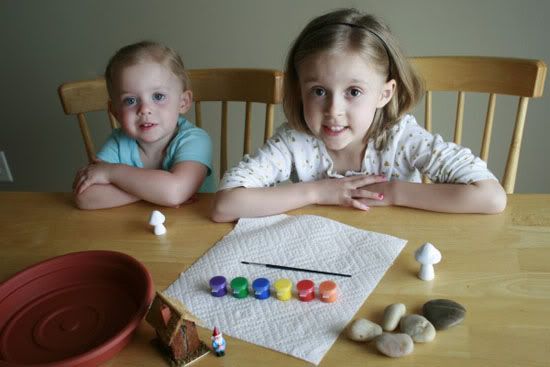 Both girls got to take turns painting the house, rocks, and casinoves.com mushrooms.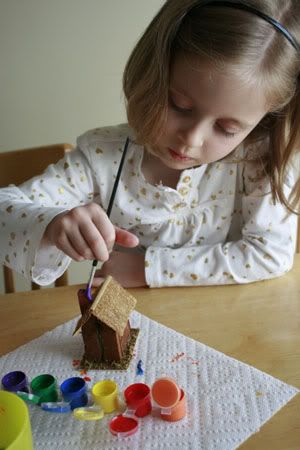 They both really got into it. I love my daughter's face as she's making sure orange paint is all over her rock!
Once the paint had time to dry, they got to choose where everything was going to go. We poured in the planting soil, added some blue rocks for pathways, and then added our house, painted rocks and mushrooms. Last came the gnome. They are excited to see the new gnome movie that has come out, so they knew exactly where to put this little guy in their garden.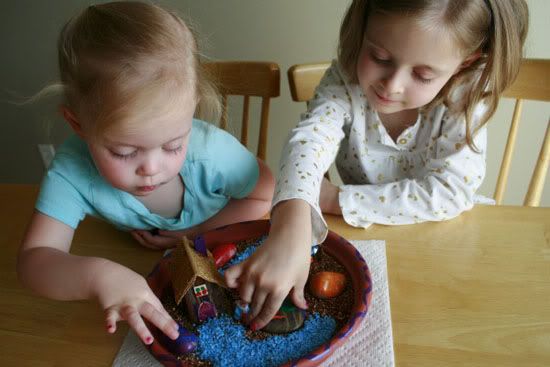 We planted our seeds, gave it some water, and now we're going to wait and wait until we see a few sprouts that should
come up a few days! We loved decorating and painting our wee enchanted garden. I'm sure there will be lots of fun playtime as this little garden grows.
Products featured in this post:
Wee Enchanted Garden
Price: $25.99
Age Group: 7 – 97