March 7th, 2011
Posted by:
Niri
The one annoying thing about doing crafts is getting all the supplies. If you are a crafting person you probably have cupboards stocked with them. I am not. I like my crafts in kits. I like them simple and easy to do. I don't want to have to do my kid's craft s for them, it has to be something they can be proud of, not necessarily a museum masterpiece.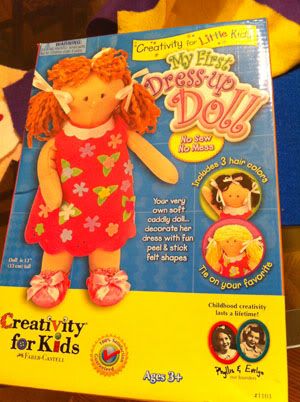 The dress-up doll kit has everything you need to dress a doll. No glue, no sewing, no cutting and best of all no frustration. The choice between 3 sets of yarn (brown, black and yellow) and in case you are worried about the attaching part, don't! We chose brown yarn for the hair (to match my 5 year old's favorite princess Belle). Attaching it was the easiest bit, there were 3 ribbons attached to the dolls head which after deciding on the length of the hair we used to tie the hair on. This was the only bit that I helped in making a bow. I guess since you can re-attach the hair several times this would also make it ideal for when she practices tying her shoe-laces. This is also pretty convenient when her 3 year old sister wants me to change the hair to yellow to match her favorite princess Aurora.
Then I stood back and watched as she took the doll's dress from the box and attached an array of felt stickers. The freedom to be able to work on her own was pretty satisfying, with me just stepping in to assist for the teensiest stickers.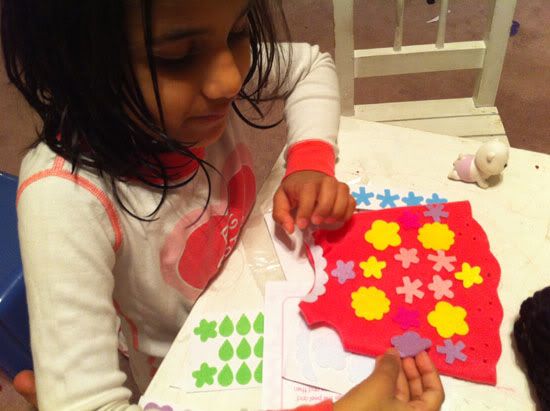 Attaching the dress over was again a cinch with Velcro patch at the shoulder.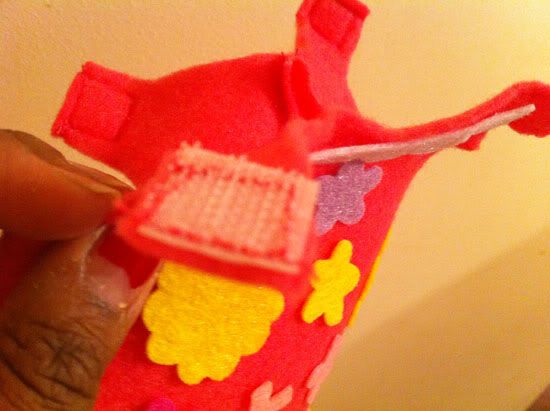 Normally when a box says "3+" I roll my eyes thinking they must mean safety wise since it usually takes the skills of an older kid to work on it. My 3 year old could easily do this in her sleep, well except for attaching the hair bit, she is nowhere nearer to tying bows than her sister is.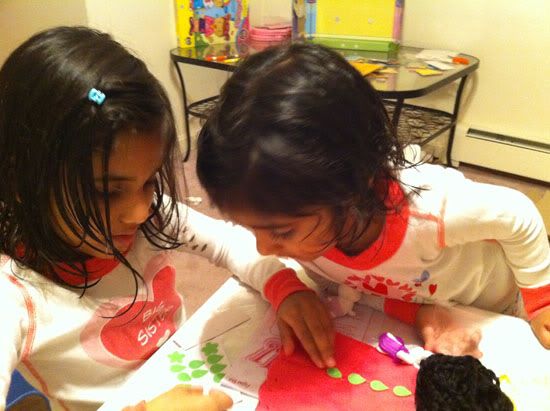 The dress would not be complete without the designed by label – which she attached with pride as she wrote her name.
1 Comment
Posted in:
Creativity for Little Kids
,
Fashion
,
Product Tutorials