Archive for March, 2011
March 30th, 2011
Posted by:
Tonya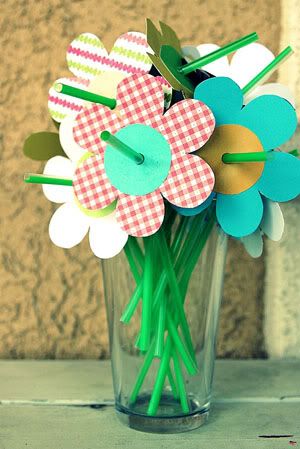 As a crafty parent of three children, our garage could quickly become over-run with craft projects, artwork and clay sculptures. Here's my trick though. I photograph it. We have dedicated one wall in the kids' play room; it has two ropes and large clothes pegs on it. Artwork is… Read more
1 Comment
Posted in:
Tips and Tricks
March 28th, 2011
Posted by:
Tonya
Spring is in the air. Flowers are blooming, the ground has a lovely blanket of green over it, and the birds are chirping.
This inspired a nature walk last week. We picked flowers and found leaves on the ground. We gathered quite a little collection, went home and set… Read more
1 Comment
Posted in:
Spring Activities
March 23rd, 2011
Posted by:
Susan
Our quality mother-daughter time continued this week with Flip Flop Fashions from Creativity For Kids! Inside were 2 pairs of flip flops in 2 sizes.
Sarah took the Zebra flip flops and started decorating them with ribbon.
What fun this was! … Read more
3 Comments
Posted in:
Spring Activities