December 22nd, 2010
Posted by:
Kim
My name is Kim and I blog over at seven thirty three – - – a creative blog and I am here today to share how to make these:
I came across some adorable Sock Cupcakes on Etsy and decided they looked pretty easy to create and would be a perfect gift for my daughters teachers for the Holiday – some fuzzy socks, some chocolates and hot cocoa – what more could you want?
So I set to work and this is how I made them:
Ingredients:
One pair fuzzy socks – I got mine at JCP.
One red pom-pom
Cardstock – to create cupcake liner (I used a piece of 12×12 scrapbook paper)
Glue or tape
Scissors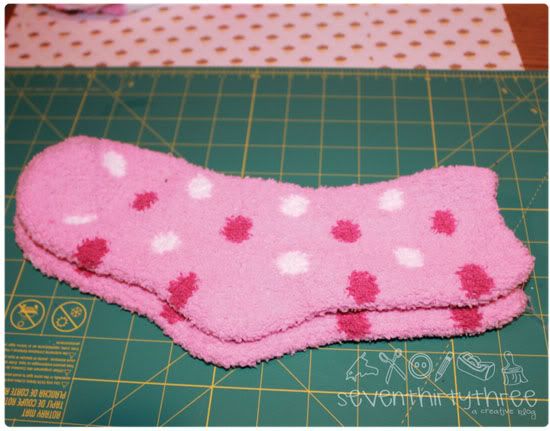 Start by rolling up the pair of socks, I started at the toe and rolled making sure to keep the bottom flat (so that the cupcake stands upright).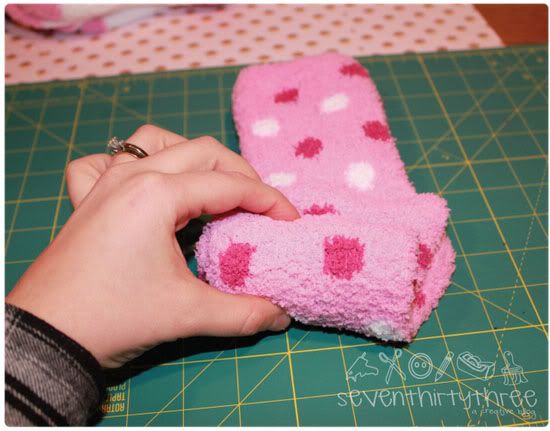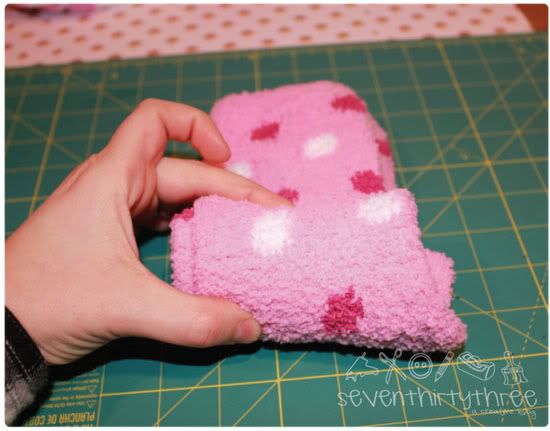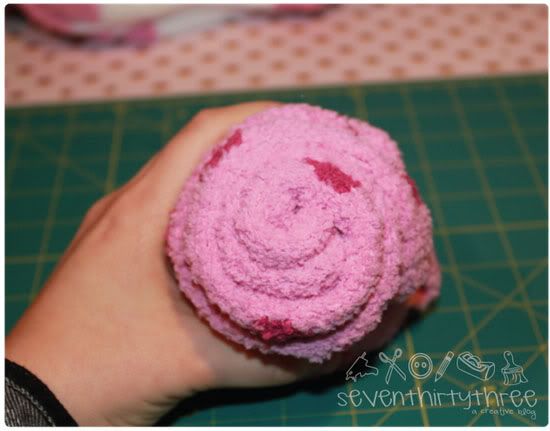 The image above is the top part of the rolled sock and the image below is the bottom – see how it is flat?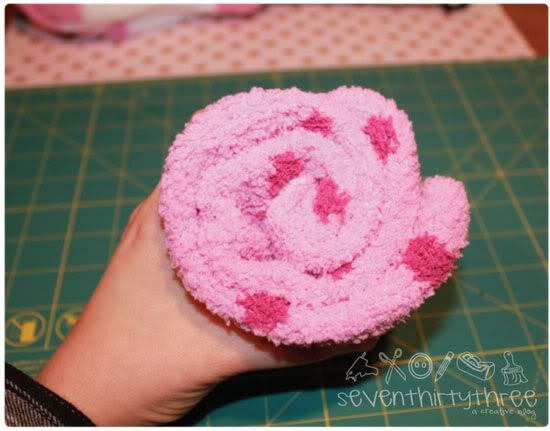 Once you are done rolling grab a rubber band, piece of yarn (or hair band) and secure your rolled "cupcake". I used two rubber bands.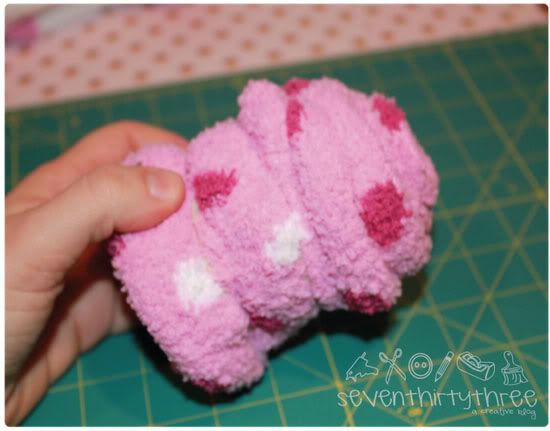 Grab your cardstock and cut out a fancy design. I created a cupcake liner in my design program and converted it for use on my Cricut, but you can draw and handcut a liner pretty easily. Mine was 12 inches long and 2.25 inches high.
Wrap around the sock cupcake (if there is are gaps along the top of your wrapper in some areas, that is OK, we'll fix in the next step) and secure with hot glue or tape.
If needed, gently push down the edges of the sock to make it look like it is "puffed" over the wrapper – fluff sock to make it look the way you want.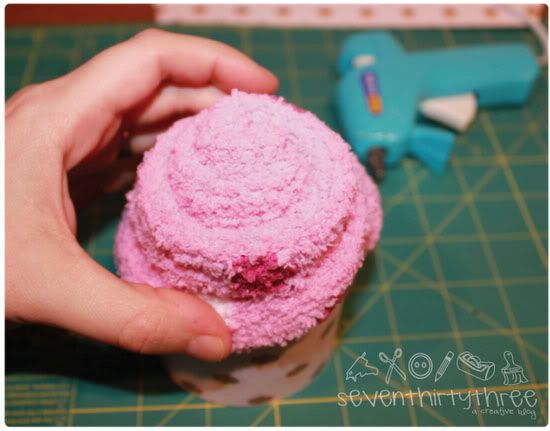 Next you want to fit the pom pom into the fold at the top.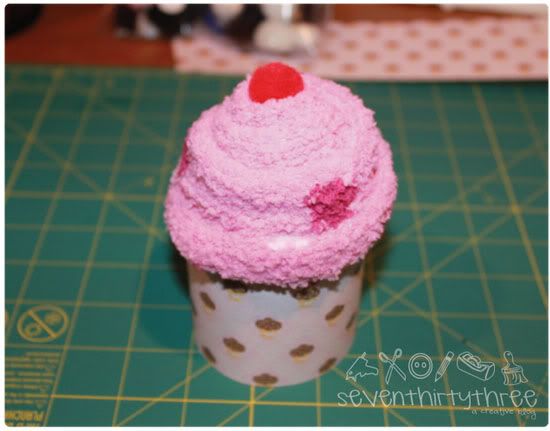 You are done! If you want to fancy it up a bit, you can wrap it in cellophane (or even some plastic wrap) and tie it off with some cute ribbon.
I came up with this cute little rhyme and put it on a tag:
This cupcake is not to eat,
it was "baked" with love,
to warm your feet.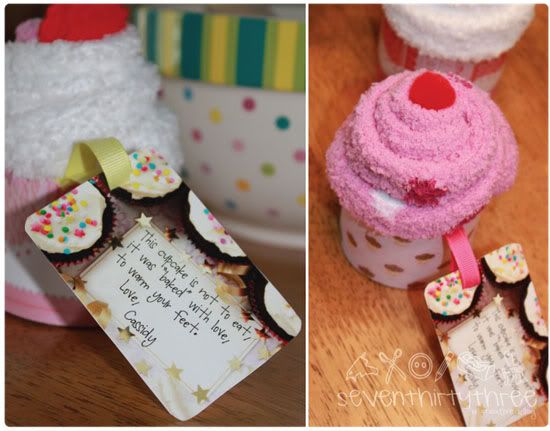 Would you like this tag for your yourself? I have it available for download HERE – cut out, sign your name and you are good to go.
Cupcakes are also easy to make using this same concept with other mediums – think washclothes, onesies, bibs etc!
Thanks for joining for for today's tutorial. I hope you'll stop by my blog, seven thirty three, to see other fun ideas and tutorials!
2 Comments
Posted in:
Craft Tutorial
,
Gift Ideas